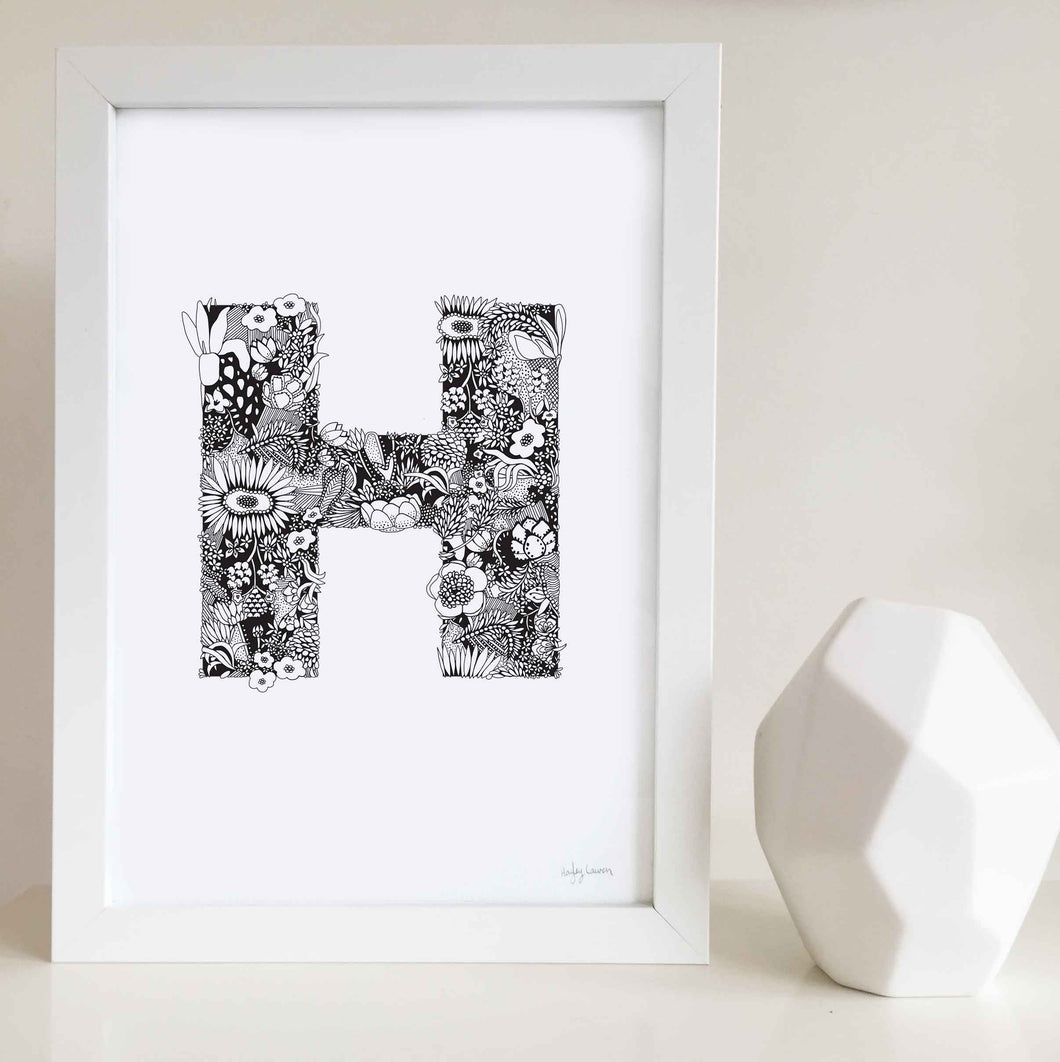 Floral Letter H Wall Art Print
Regular price $30.00 Sale
Introducing our beautiful hand-illustrated floral letter H initial art print, the perfect addition to any child's room whose name starts with the letter H. This art print features a delicate and detailed floral black and white illustration, drawn using fine liner for a crisp and clean finish. The bold and striking letter H is the perfect centrepiece for this artwork, making it a unique and interesting addition to your child's space.

Mix and match with other letters in our range to create a personalized art display, and enjoy a special deal when you buy more than one initial art print. Order now and start building your personalised art collection!
It is available in two sizes:
A4 - 21cm x 29.7cm
A3 - 29.7cm x 42cm
Printed on Via Felt 280gsm
Frame
*Please note that this art print does not come with a frame
Check out our upcoming markets to pick it up in store framed
Email hayleylaurendesign@gmail.com with your preferred market date.