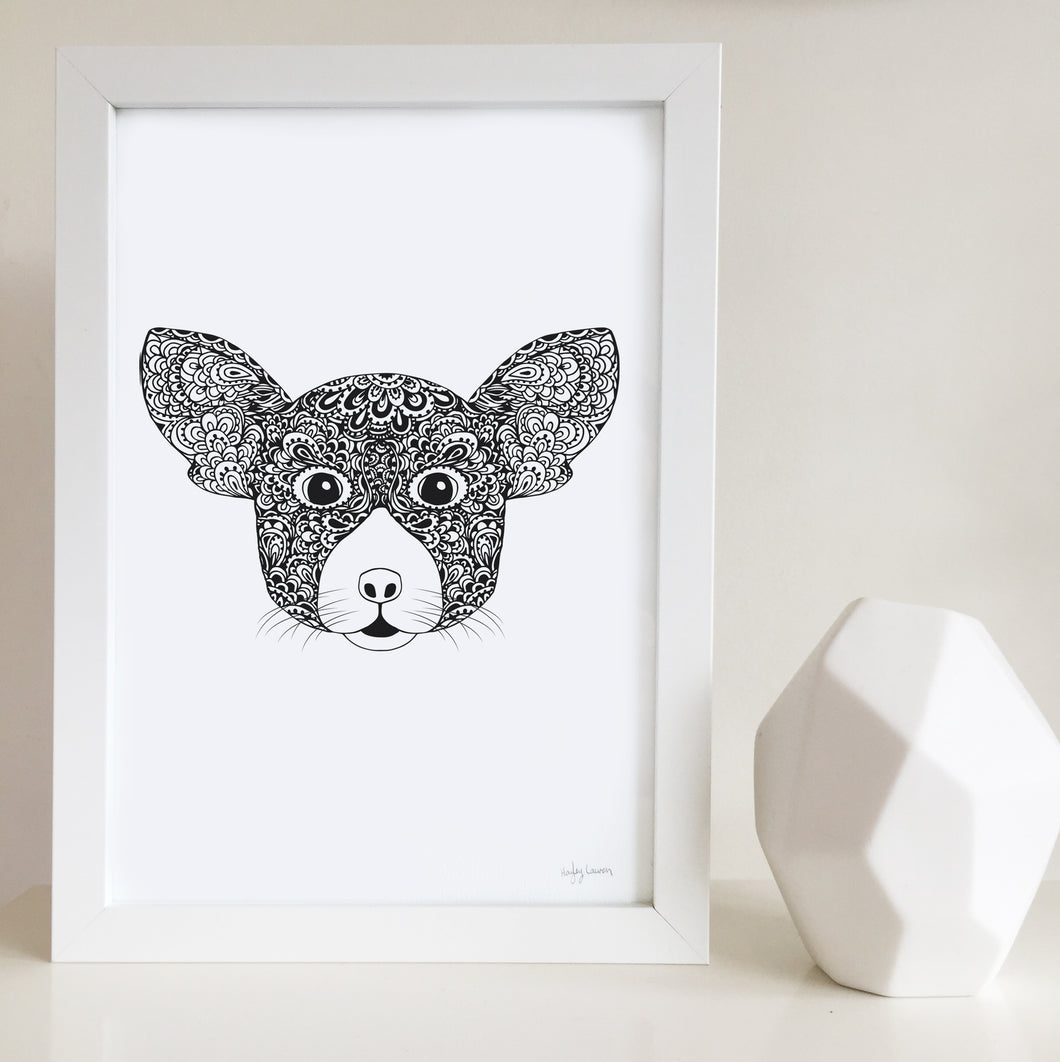 Chihuahua Dog Wall Art Print
Regular price $30.00 Sale
Our Chihuahua Dog wall art print is illustrated by Hayley Lauren and printed a boutique paper shop in Melbourne, Australia. It is the perfect gift for someone who loves chihuahuas or any dog!
Choose from two sizes:
A4 - 21cm x 29.7cm
A3 - 29.7cm x 42cm
Frame
*Frame not included
Check out our upcoming markets to pick it up in store with frames
Email hayleylaurendesign@gmail.com with your preferred market date.